Updated:

@

Summary / Temperature
Wind
Rain
Outlook

---

52.6°F






Cool



Feels like:

53°F



24-hr difference
-2.4°F

Today
Yesterday
High:

56.8°F


3:11pm
61.4°F
1:42pm
Low:

51.2°F


5:58am
48.9°F
5:18am

SSE




1.3


Gust:


0.0 mph

0

Bft -

Light Air

Today:

10.4 mph

2:08pm

Gust Month: 27.9 mph February 17

Rain Today:

0.16 in

Rain Rate (/hr):

0.000 in

Rain Yesterday:

0.26 in

Storm Rain:
1.66 in
This Month:

2.21 in

Season Total:

13.60 in

6 rain days in February.

Tonight


Isolated
Showers then
Mostly Cloudy


Humidity & Barometer
Almanac
Moon

Humidity:

83

%
Dew Point:

47.6°F

Barometer:

30.073 inHg

3-Hr Trend:
Rising

| | |
| --- | --- |
| Sunrise: | 6:25am |
| Sunset: | 5:37pm |
| Moonrise: | 1:47am |
| Moonset: | 12:28pm |

Waning Crescent
38%
Illuminated

UV Index Forecast
UV Index Forecast
NWS Forecast - Mission Trails - Outlook: This Afternoon & Tonight
This
Afternoon

Isolated
Showers

Hi

61 °F

NWS Mission Trails: Isolated showers. Mostly sunny, with a high near 61. West wind around 10 mph. Chance of precipitation is 20%.

WXSIM forecast: Fair to partly cloudy in the evening, becoming mostly clear after midnight. Low 39°. Wind east around 4 mph.

Tonight


Isolated
Showers then
Mostly Cloudy

Lo

50 °F

NWS Mission Trails: Isolated showers before 10pm. Mostly cloudy, with a low around 50. West wind around 5 mph becoming east in the evening. Chance of precipitation is 20%.


WXSIM forecast: Partly to mostly sunny. High 70°. Wind northeast around 4 mph in the morning, becoming west around 8 mph in the afternoon.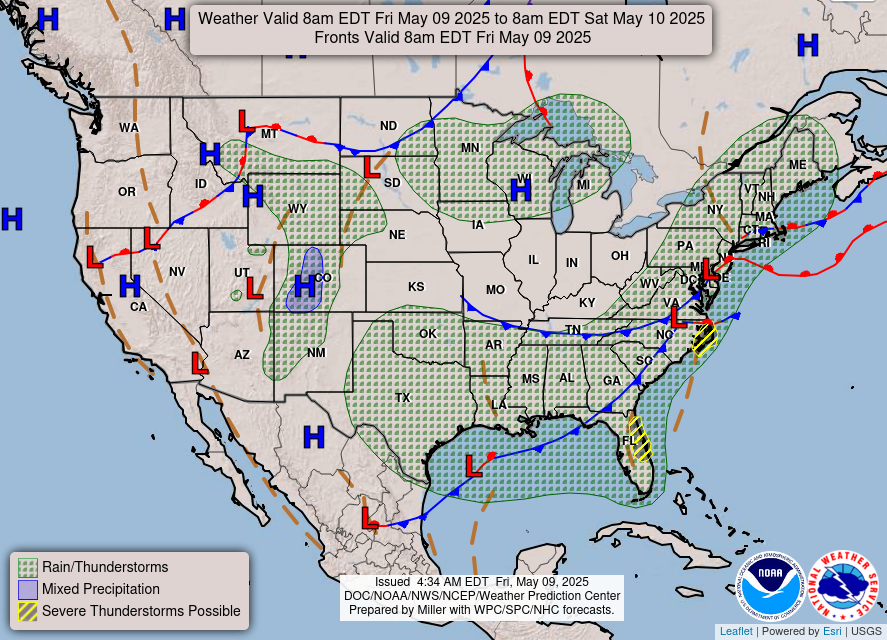 Arctic sea ice on track to be among smallest winter maximums on record
The end-of-summer minimum extent in 2016 tied for the second-smallest on record. As noted previously, ice growth throughout the winter has been extremely sluggish. In November, the usual seasonal expansion of the ice cover actually reversed course for nearly a week. This retreat shows up in the animation: watch the ice cover between Greenland and Russia. The area fills in with white as ice concentrations approach 100% in mid-November, but then shades of blue return in late November and early December as the growth halts.Arctic sea ice extent reaches its maximum winter extent in late February or early March. Following a record-low January extent, this year's winter maximum is lining up to be among the smallest on record. The final frame shows how much the sea ice would need to grow in coming weeks to reach normal winter maximum extent.
Courtesy of NOAA Environmental Visualization Laboratory